End of March.
Two games going on the table playing solo, unfolded the table so I can run two medium footprints, which I hope to run to a conclusion in the upcoming weeks. At least one of them will reach a decision point of "tactical outcome" and the other might take longer as I learn the rules.
Battle of Fidonisi using Blue Cross White Ensign, Flying Colors
Moncontour 1569, Avec Infini Regret III
And one game going on the virtual table "face to face" using Vassal, playing scenarios of OSG's Napoleon's Wheel, and going every Saturday for a couple hours.
Not acquiring anything this April as I have enough miniatures to paint still and cardboard wargames to play to a pleasing understanding of the rules.
---
I ran a poll these past weeks about what should be the next play through to record for the channel and the end result in aggregate was for Helsinki 1918, against Skirmish!, Champs de Bataille and Lepanto 1571 with the respective spread being
Skirmish! – 5
Helsinki 1918 – 11
Champs de Bataille – 1
Lepanto 1571 – 6
---
It came as no surprise as Helsinki 1918 is a visually striking game and delivers the sense of high command of operations plus is a game about a conflict almost no one has heard about so what's not there to like and vote for, right ?
The surprise came with the second most voted being Lepanto 1571. This is a big footprint game, three maps and a lot going on with good manageable minutiae of command and control of the fleets and ships. Recording it can present some logistical problems as it will cover the entire 6×4 table.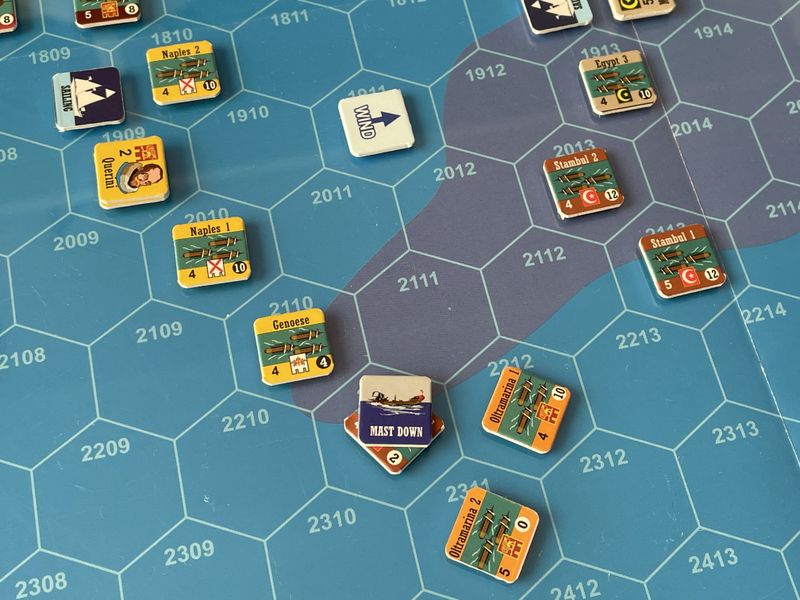 The third place being snatched by the miniatures wargame option, Skirmish!, was interesting. The rules set is a classic and cannot get any more simple and yet engaging and provide a good fast action game. Do not expect every rivet to be present nor every bullet to be counted but expect dice rolling, and action pace being fast.
Last being Champs de Bataille. This is an adaptation of DBA/DBM for cardboard hex and counter format. While having been voted so poorly, it is one of those games that can gain a spotlight in the channel in the future as it needs some proper coverage and probably provide some people with a quick un-complicated alternative to the great battles series.
---
That's it for a quick coffee. Have a good weekend. Stay strong, keep wargaming !!!